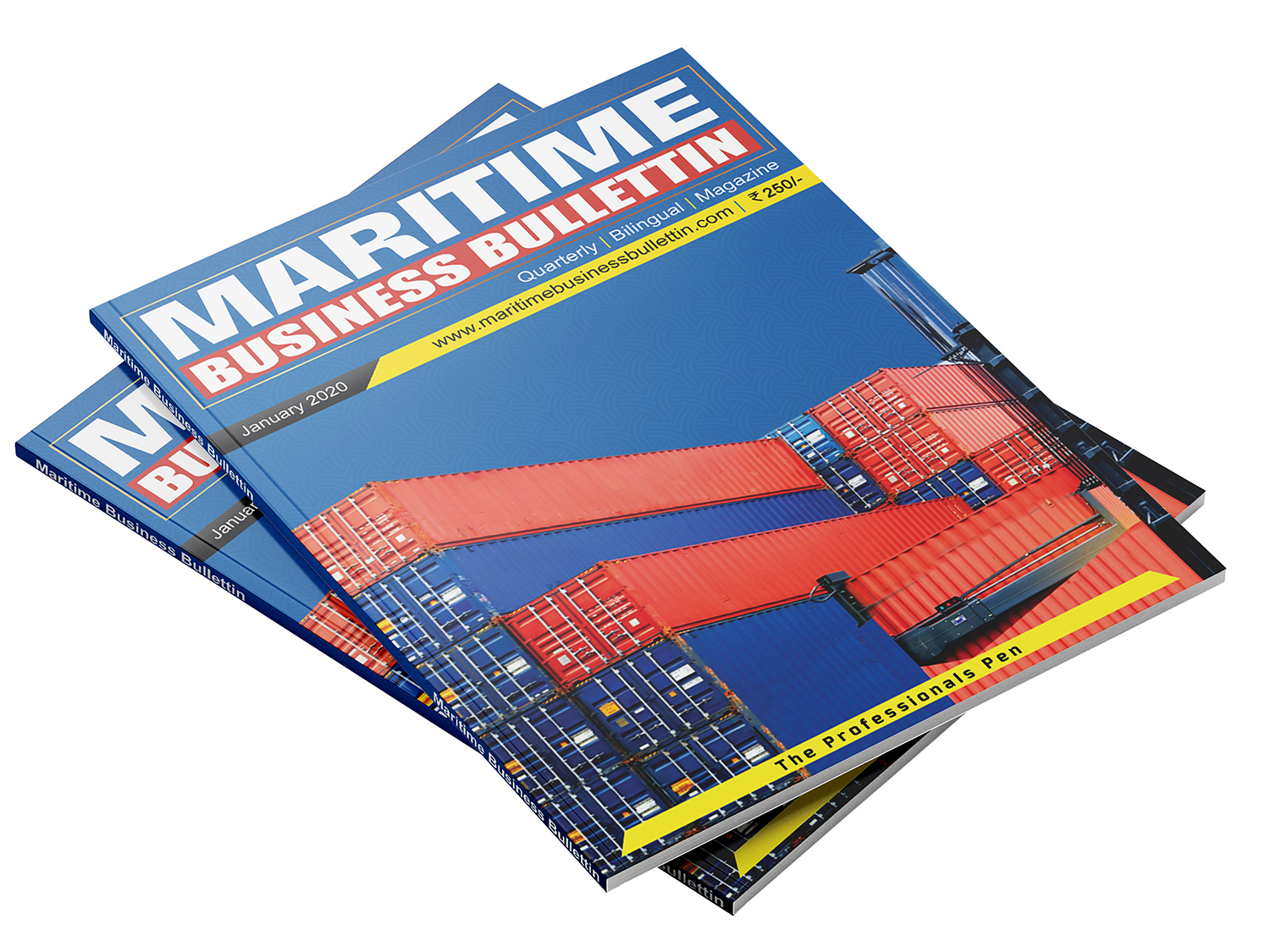 The professionals Pen
Major part of this land is covered by water – ocean, rivers, streams, lakes of all forms and sizes, wetlands.
Maritime transport is a critical infrastructure for the social and economic development of a country.The Maritime Industry is waterborne commerce – it deals with moving people and goods over the water. International shipping transports more than 80% of global trade to peoples and communities all over the world.India has had a long maritime tradition and is the 20th largest maritime country in the world.
Shipping is the most efficient and cost effective method of international transportation for most goods. It provides a dependable low cost means of transporting goods globally facilitating commerce and helping to create prosperity among nations and peoples.
Our magazine covers the totality of Maritime trade and services which include ports, Export-Import, Shipping, Logistics, supply chain management, customs, maritime law, marine insurance, other related subjects and updates etc. Our vision and mission is to provide maximum awareness about this industry to the entire society including the students and others who want to explore the golden opportunities of maritime sectors.
India is gifted with cost line of 7500 km and has 14,500 km of inland waterways well connected with the sea and land. Also have 213 ports of which 13 are major ports. In addition to this we are on the part of constructing new ports as well as reconstructing the existing ports and following the various ingredients of blue economy for the sustainable development of the nation. However, as a matter of fact, our society is not fully aware about the emerging opportunities of these sectors. Here Maritime Business Bullettin extending our possible services to promote and advance the knowledge of maritime sectors.
We hope together with a focused plan and work, it is possible to generate awareness,a large number of employment and investment opportunities at different levels and capacities. As well as we can render cost effective logistics services to nationally and internationally which will help for promoting and developing the nation.
Website: maritimebusinessbullettin.com
Mobile No: +91 94959 19999 / 94959 41111 / 889 1000 100
Email id: maritimebusinessbullettin@gmail.com