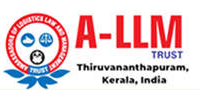 Ambassador of Logistics Law Management Trust (A-LLM Trust)
The nature of the Trust is Public Service and the benefit of the Trust shall be available to the beneficiaries without any distinction of caste, creed, religion, language or sex.
This Trust shall be a public trust and the areas of operation of the Trust shall be throughout India.
Aim and objectives are to provide all possible support by training the individuals and group to achieve success, also conduct classes, courses, training, awareness programs, seminars, workshops, and exhibition for the promotion of education, skill, entrepreneurship development, etc. Trust publish various Magazines, books, newsletters etc. related to Maritime sector.